I'd love to hear feedback/reviews from those of you who have bought my pregnancy yoga DVD from either me or from YogaBodyNaturals.
Please get in contact with me to let me know what you thought.
Namaste
Mel x
The Yoga of Pregnancy DVD:
Connect with your unborn child through your mind, body and breath.
Turn your focus inward, connect with your growing child, and make your pregnancy the most wonderful and memorable time of your life …
Pregnancy is such a unique and wonderful time of life, and the yoga classes and training videos in this program will help you enjoy the changes in your body and prepare physically, emotionally, and spiritually for your new life ahead.
Whether you're new to yoga or even if you've practiced for years, you'll learn new practices and insights to help you find a purposeful connection with your own body and your child.
The Practices:
Introduction
Birthing Breath
Pelvic Exercises
1st Trimester
2nd Trimester
3rd Trimester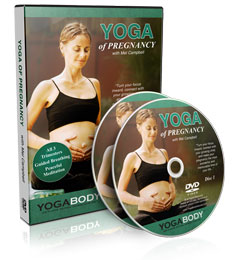 Available to buy here
---