The other week, I went to an art exhibition at my daughter's school. Like all proud parents there I was eager to see my child's work of
art, so I briskly made my way over to the Grade 4 exhibits. This is what my daughter, Phoebe had painted and this was next to it.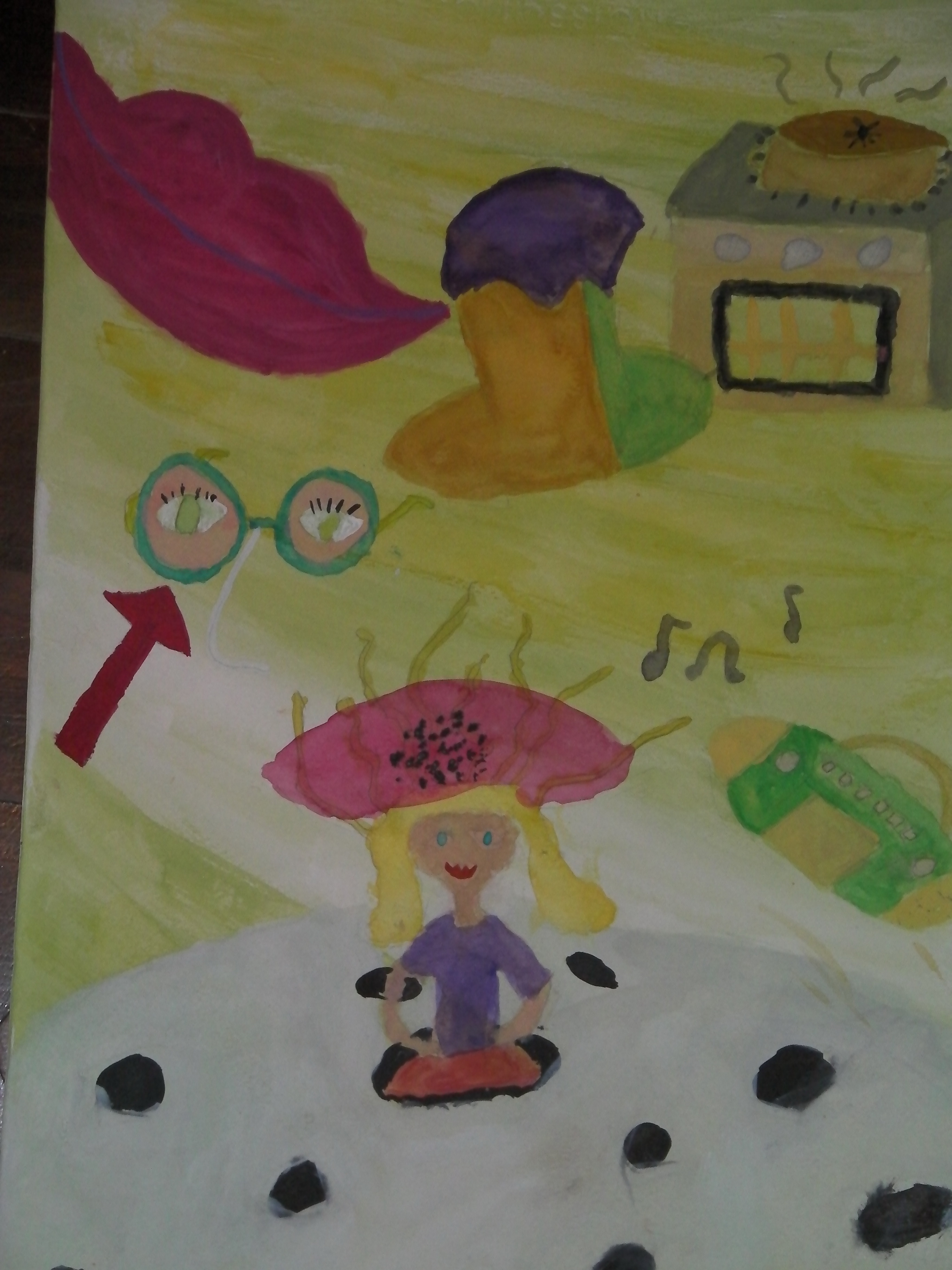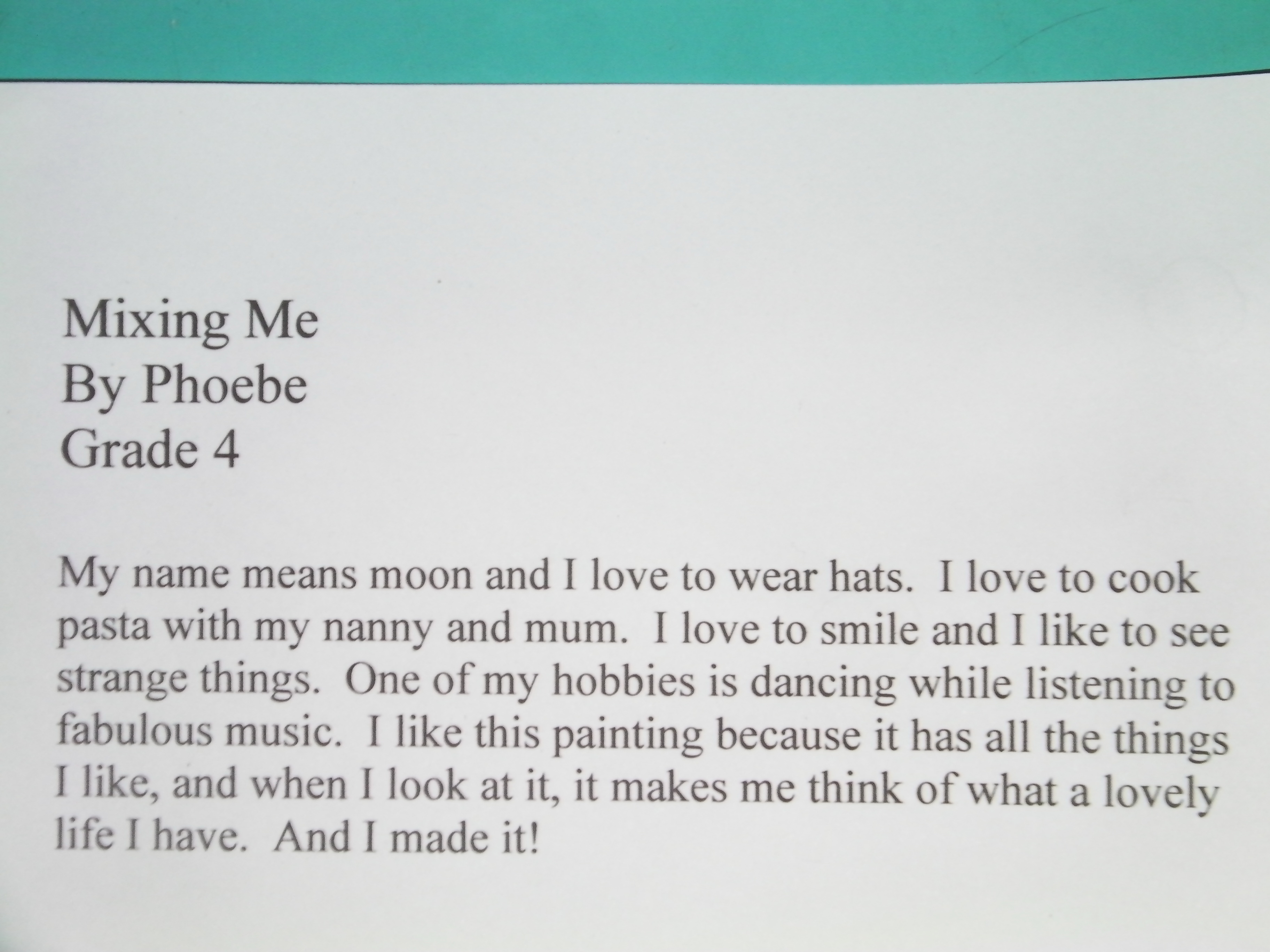 Tears welled in my eyes, a lump stuck in my throat, I wrapped an arm around Phoebe, squeezing her gently on the shoulder. Looking up at me she said' 'Are you crying mummy?' I gently kissed her on the forehead. '"That's beautiful what you've written about your painting Phoebe. I love it when you say you 'and I made it!' that's very true we do make our own life…" ":Oh no mummy, what I meant was I made it, the painting silly!' and off she skipped to catch up with her friends.
---