Featured Blog Entries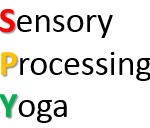 As an Occupational Therapist I predominately work with children and young people who have sensory processing difficulties, which may be a symptom of their autism, ADHA, DCD, Dyspraxia, motor or postural stability difficulties. I have noticed over the years how Sensory Processing Yoga has a positive impact on their physical, emotional and mental well-being.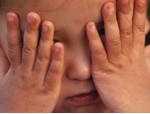 Sensory Processing Disorder is a condition that exists when sensory signals don't get organized into appropriate responses and an individual may exhibit clumsiness, poor motor skills and behaviour difficulties as a result of their sensory systems becoming over responsive to sensory input or under responsive so they want to seek out more.
Sunday, January 27, 2019
10:00 AM 4:00 PM
Ditchling Art MuseumLodge Hill LaneDitchling, England, BN6 8SP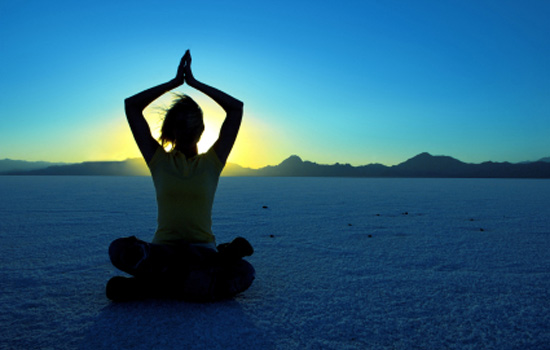 A day in which we take time out to focus on ourselves! Entirely and utterly just for us. Our aims are to leave you feeling glowing, rejuvenated and inspired to take a healthy step into Spring 2019.
The venue is located in the beautiful learning space of Ditchling Museum of Arts and Crafts, nestled at the foot of the South Downs.
After a welcome talk, we will start the day with a gentle yoga session, continue with a delicious food styling brunch, energising yoga, a Sussex breath of fresh air, a plant-based vegan lunch and we will end with a calming yoga relaxation class as the sun goes down over Ditchling beacon.
Nutrition talks and food styling will be led by Belle and yoga by me.
We have space for 14 participants.
Cost – £80
This would make a gorgeous Christmas/New-Year present and a pampering end to a dry January. To book please contact bellenutrition@gmail.com
---
Children need strategies for their autism. This video demonstrates the use of an expandable ball & the cobra pose to help with their breathing.
Children with Sensory Processing Difficulties will benefit from this practice.
---
As part of my MSc. in Occupational Therapy (in Sensory Integration) I wrote a systematic literature review paper on
"Exploring yoga as a sensory based intervention for children with sensory processing difficulties".
Occupational Therapists frequently use complementary and alternative interventions to complement the work they do with children with sensory processing difficulties.
Although some of them may differ from sensory integration in terms of their application, many align with the theory of sensory integration.
One of the key features of Occupational Therapy is about occupation and the under pinning components to support individuals to develop skills in order for them to perform everyday tasks and assume daily roles in their lives and sensory integration is considered to be a factor in performance.
From the literature analysed it is evident yoga provides sensory motor experience and supports the integration of mind and body connection through the central nervous system to support cognitive function, emotional and self-regulation, behaviour and motor skills.
It provides a purposeful and meaningful activity which not only supports the underlying foundations to develop skills through a fun based and playful activity for children but also their overall mental and emotional well-being.
Yoga is embodied practice attuning an individual's to sensations outside of their body through the muscles, joints and sense of where the body is in space to the interceptive sensations connecting the mind and body providing individuals with tools to support self management and self-regulation.
A full copy of my paper can be found here and on Ulster University's website.
If you are interested in learning more about Yoga and Sensory Processing please sign up here.
---
The National Autistic Society asked me to write an article for their Your Autism Magazine (Spring 2018) on the Benefits of Yoga for Children on the Autism Spectrum.
Many autistic people experience difficulties with sensory processing; the world at times may seem confusing, overwhelming and one in which they feel disconnected. They may experience a heightened state of anxiety, feel overloaded in their environment and have difficulties organising their body in space to carry out purposeful, skilled and refined motor movements. It is estimated that 90% of autistic people have sensory processing difficulties.
You can read the article on autism and yoga here
---
Supporting Arousal Levels: Rolling in a yoga mat.
This is a fun activity. Rolling up in a yoga mat provides a little bit of deep pressure which helps organise and regulate the nervous system.
The rotations are also stimulating for the vestibular (balance and spatial orientation) system.
This is an activity supporting arousal levels. Enjoy!
---